Ruby
Book 3 of The Gem Series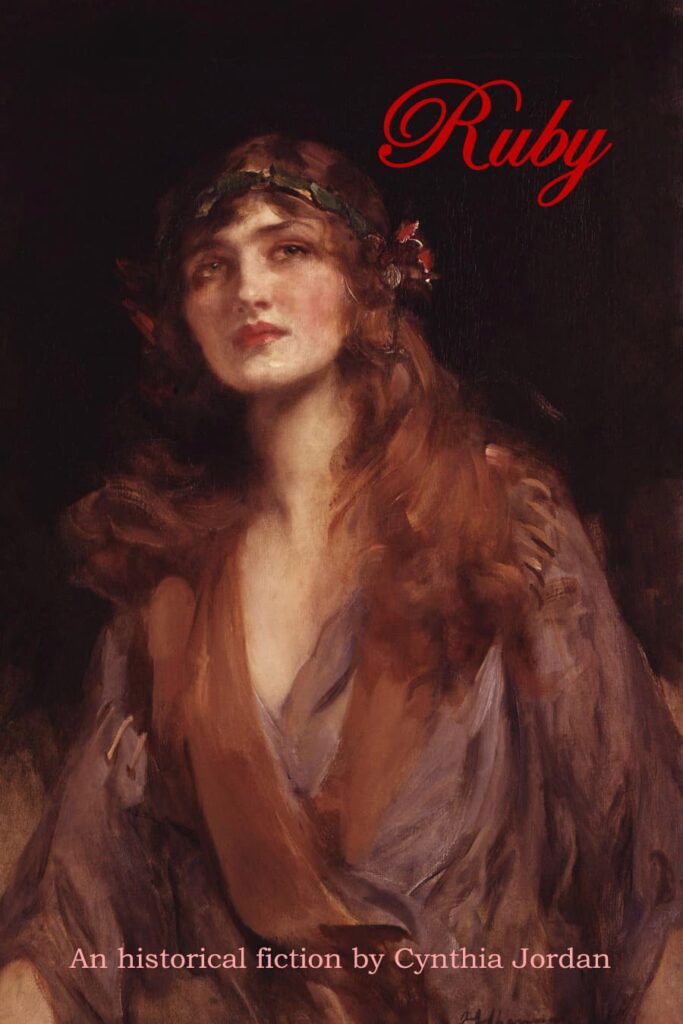 The year is 1880 and Anna Maria's mother is dying. With her last breath, she tells her husband to give their daughter a journal and a purple satin bag containing an exquisite ruby and diamond necklace. The first entry is dated May 1863. Within its pages is a haunting story of love, murder and tremendous courage is revealed.

As she reads the journal Anna Maria learns the truth of a dark secret that had occurred almost twenty years before. A timeless treasure, she finds that her mother's words are enlightening, bringing her comfort and wisdom in those sorrowful moments and challenging times of her life.

Women helping women is the theme of Ruby. The story reminds us that wisdom from experience and honest, trusting friendships are the greatest treasures of all.
"Ruby is a new favorite! It made me feel all of the emotions and kept me on my toes throughout the book. I love how the author weaved different symbolism throughout the novel. I feel as if Ruby is one of my best friends now! Definitely worth reading not only once, but over and over again! Simple, fun read that is worth sharing with friends and family. Great stocking stuffer too!
Ruby (Book 3 of The Gem Series)
"I thoroughly enjoyed the Cynthia Jordan book Ruby. It is extremely well-written and the plot and character development are both excellent. The storyline is rivetting and the intrigue keeps the reader in suspense until the very end. I consider Ruby to be one of the best books I have ever had the pleasure to read. I am looking forward to the next Cynthia Jordan novel."
Ruby (Book 3 of The Gem Series)
"Lost hours of sleep because I found myself reading and reading Ruby because I had to see what happened! Loved it very much."
Ruby (Book 3 of The Gem Series)
"I have a Bachelor's in English and Psychology, as well as a Masters in Education. As an avid researcher and love of Romantic 1800 English Literature, Mrs. Jordan's historical novels were fascinating for me."