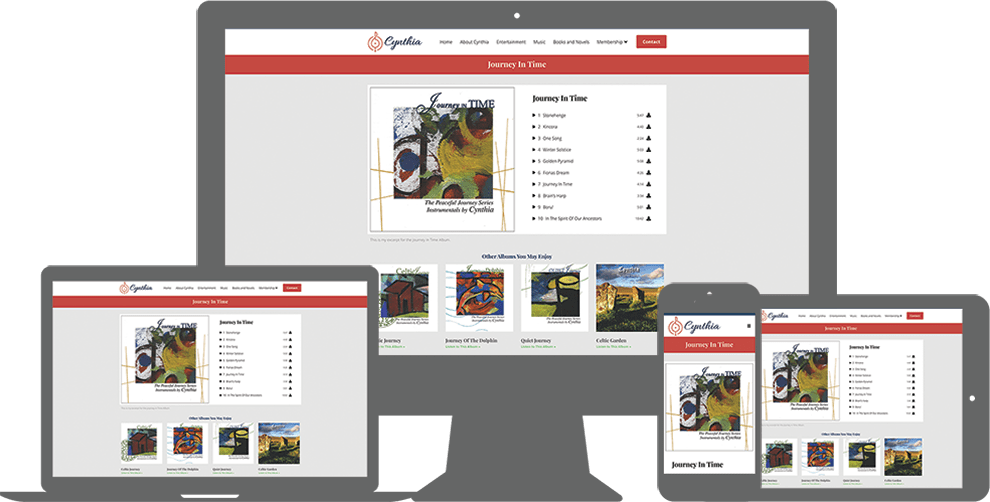 Cynthia is an avid creator and is always adding new elements to her website! With the purchase of an All-Access Pass, you get access to everything she has ever created and will ever create. That's right, every song, piece of sheet music, course, book… you name it!
Why? We don't want to nickel and dime you. Cynthia truly believes in the power of music. People listening to her creations means a better world for everyone.
All Access Lifetime
Access to Everything, Forever
One time fee for lifetime access to everything

Immediate digital access to everything on website

Ability to download all files and music tracks

Listen to music directly on website when logged in

Access to all current and future creations

Get notifications of all new releases
What You Get With An All Access Pass
A tremendous value...for access to everything!
"You dropped in like Mary Poppins to spread some magic. Please, please keep me informed of any production you are involved in. I have become a BIG fan."
"Beautiful, peaceful music--this is a "one of a kind" CD. Each instrumental is calming and may be used as background music while reading, centering, etc. Wonderful!!!"
"FUN READ!! EXCELLENT WRITING!! I felt I could picture everything!! A new favorite!"