Pearl
Book 1 of The Gem Series
FUNNY, SEXY, ENLIGHTENING, INFORMATIVE, CHARMING
PEARL is about oil, sexy cowboys and friendly ladies who work in an upscale brothel in West Texas. 
The year is 1923. The Santa Rita No. 1 has hit the pay in West Texas, and San Angelo is becoming an oil boom town. Prosperity is flowing, and Miss Pearl's Parlor is open for business! Thirteen women have come to work at Miss Pearl's Parlor.
How did they get there?
What challenges did they have to overcome?
Why did they make so much money?
Why did they have so much business?
Why San Angelo?
In 1904, fate has brought Victoria Pearl McDougal to live in the adventurous West Texas frontier. In 1921 she has opened Miss Pearl's Parlor, a profitable business on the Concho River in San Angelo where she has incorporated her experiences working as a courtesan at the famous Everleigh Club in Chicago.
Just like her mentors, Minna and Ada Everleigh, Victoria Pearl is an expert on men, business and making happy, satisfied customers. "Miss Pearl" is extremely protective of her "lady pearls", and allows only a select, gentlemanly clientele.
The historical facts are true and the girls' stories are real. Get ready to roll on the floor laughing!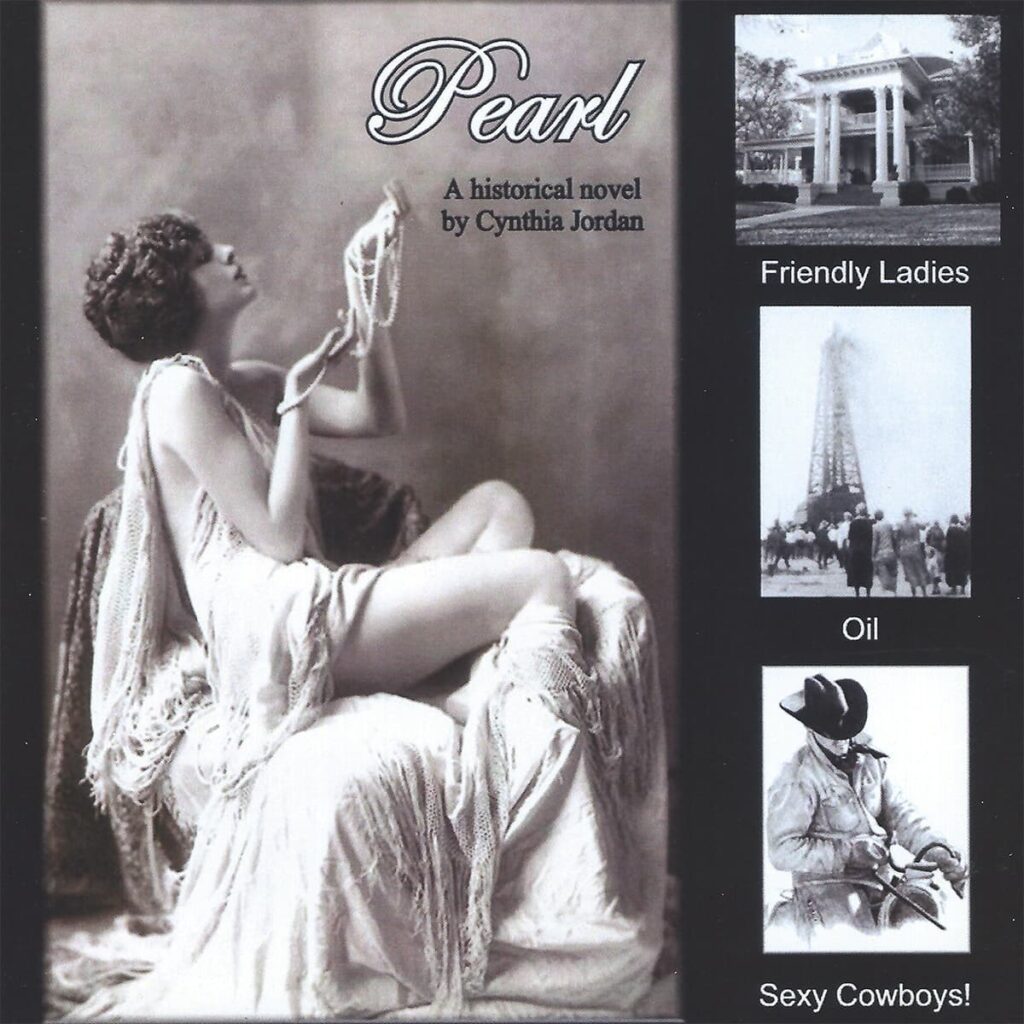 "FUN READ!! EXCELLENT WRITING!! I felt I could picture everything!! A new favorite!"
Pearl (The Gem Series Book 1)
"Pearl is a real page turner. Intriguing, easy to read… it's not losing me at all. I don't have to go back and re-read paragraphs or pages. Clear flowing structure for us normal simple thinking readers."
Pearl (The Gem Series Book 1)
"Vivid personalities and hilarious adventures of young women in the 1920's and 30's. Great read!"
Pearl (The Gem Series Book 1)
"I have a Bachelor's in English and Psychology, as well as a Masters in Education. As an avid researcher and love of Romantic 1800 English Literature, Mrs. Jordan's historical novels were fascinating for me."
"Pearl made me laugh out loud and cry. I found the historical facts interesting. Enjoyed sound effects and all the characters read by actors. I highly recommend this audio book to listen to in heavy commutes and road trips. You will not be bored."
Pearl The Musical Soundtracks