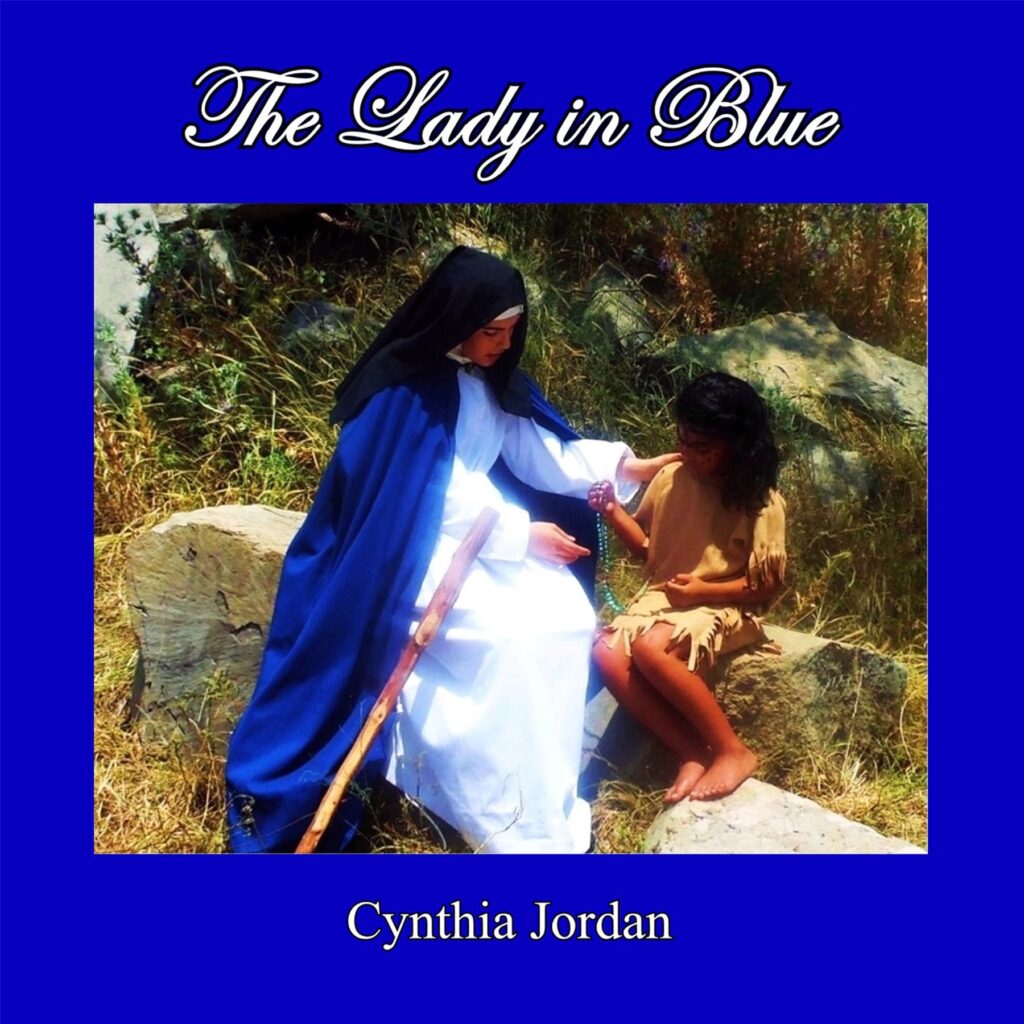 A 40-page full color picture book for children that tells the story of Sor Maria de Jesus de Ágreda known to the Jumanos as the "Lady in Blue."
Sor Maria was given the spiritual gift of bilocation. Because of this she was able to minister to the indigenous people of the New World and learn their spiritual customs without her physical body ever leaving her convent in Agreda, Spain.
Sample:
Little Tula was playing with her doll when she suddenly felt a warmth rush over her heart. Jesus once said that when we look at the world through the eyes of a child we can see the kingdom of heaven. Tula could feel the love that was coming to her. She could feel the love of Maria and the love of God. She looked towards the bluff where earlier that day she had learned about the paintings from her mother. Tula, the little Jumano child pure in spirit, was the first to see the beautiful lady in blue.
The Lady In Blue Book (Available in English & Spanish)