The Lady in Blue Musical Ballet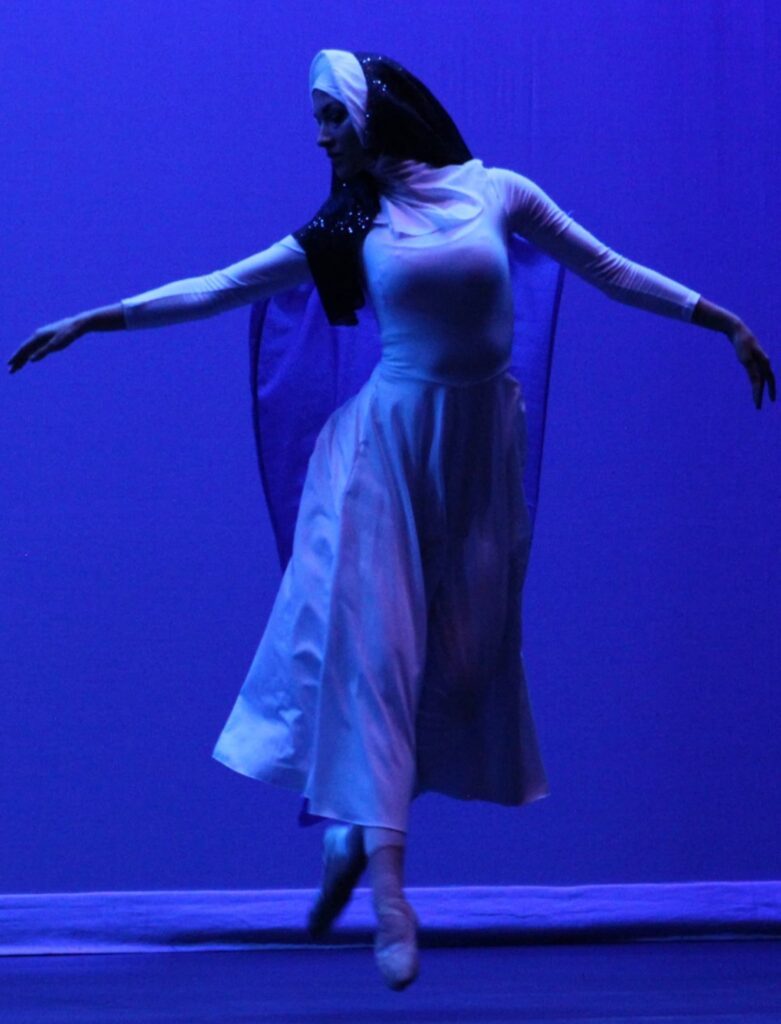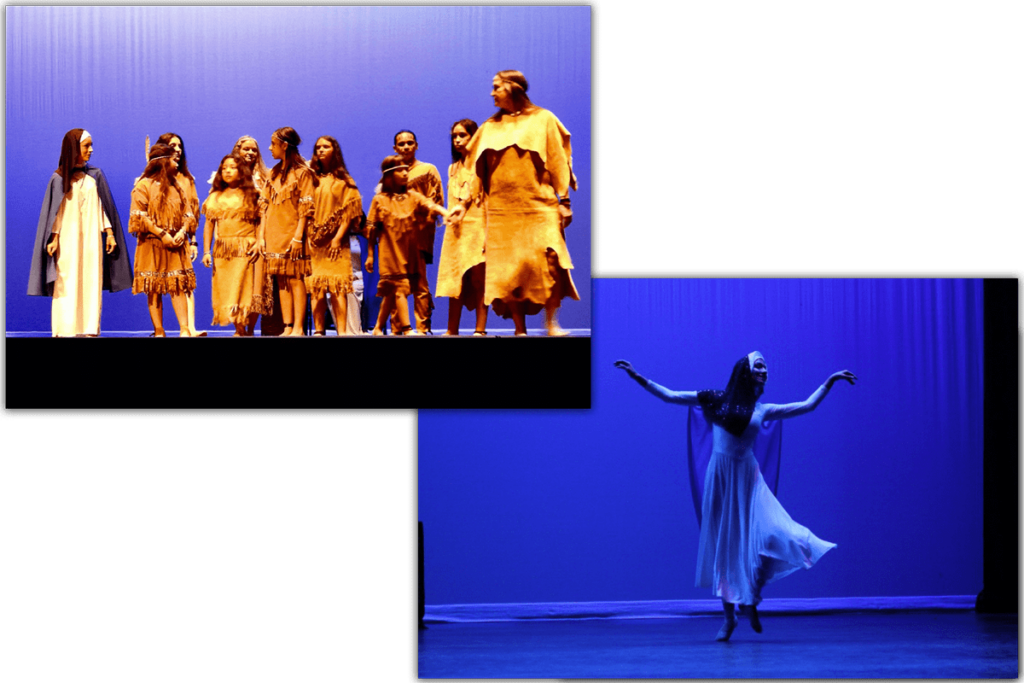 Sor Maria was born on April 2, 1602. She spent her life devoted to Jesus and every day she practiced deep prayer and meditation. Sometimes the nuns in her convent in Agreda, Spain, would see her light as a feather, floating above the ground.
When Maria was a teenager something extraordinary happened. She somehow miraculously appeared to Native Americans in Texas, New Mexico, and Arizona where she told them the story of Jesus. Maria evangelized thousands of indigenous people in the New World, all the while never leaving her convent in Spain.
When Maria would come out of her trances, she would describe in detail the indigenous people and the environments she traveled to. The Native Americans from all over Texas, New Mexico and the Southwest consistently told missionaries that they knew about Jesus from the Lady in Blue. 
Maria's habit has a dark blue cape. They would describe how the Lady in Blue told them to go find priests who could baptize them.  Word spread and Maria's gift of bilocation has been backed up by numerous undeniable personal accounts and evidence over the years. 
For over 350 years after Maria's death, Catholic Church officials have been advocating Sor Maria's canonization. Currently, Father Stefano Cecchin from the Vatican is acting as postulator in her cause for sainthood. Maria made over 500 visits to the New World and is considered by many as the first woman evangelist in America.
There is a beautiful legend in Texas about the Lady in Blue. It is said that on the morning after Sor Maria's last visit, fields of bluebonnet flowers appeared across the land where her bright blue cape touched the ground. Maria's story is important in today's world because it reminds us that all things are possible with God. 
The Lady in Blue Musical Ballet tells Sor Maria de Agreda's story through beautiful music and dance.
Scenes From The Lady in Blue Musical Ballet

This production was performed at the Murphey Performance Hall in San Angelo, Texas. The first three scenes are below for your viewing.
The Lady in Blue Soundtracks
The Lady In Blue Book (Available in English & Spanish)